As the economy develops, our world has been thick with commercials and
advertisements
. However, not all the advertisements have worked as well as what the advertisers thought. After all, no one wants to read a boring paragraph or a long list about the promoted product. It's the creativity in the ads that can capture the attention of an audience.
Here's a collection of stunning and creative advertisements found at the
Creative Ad Awards
– a new ads collecting website that features the most creative ads from the world.
A Brown So Natural – Brown Hair
Designer Ice Cream
Electric Torch Bait
The Softness of Surf
Careful What You Think
Tetris Returns
We Put Anything On Paper
Dog Training Lessons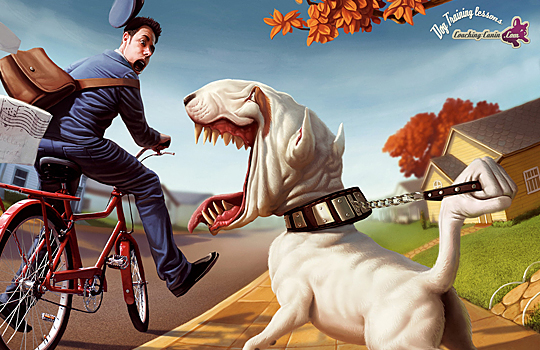 Pour Into Cup
Lst Lhr Stromanbieter Auch Zu Gierig
Read A Book On The Bus And Be Miles Away
Mr Muscle
Do You Know How Much You Really Spend On Cigarettes?
http://www.stumbleupon.com/su/4c7kqS/webdesignledger.com/inspiration/most-creative-ads-around-the-world/